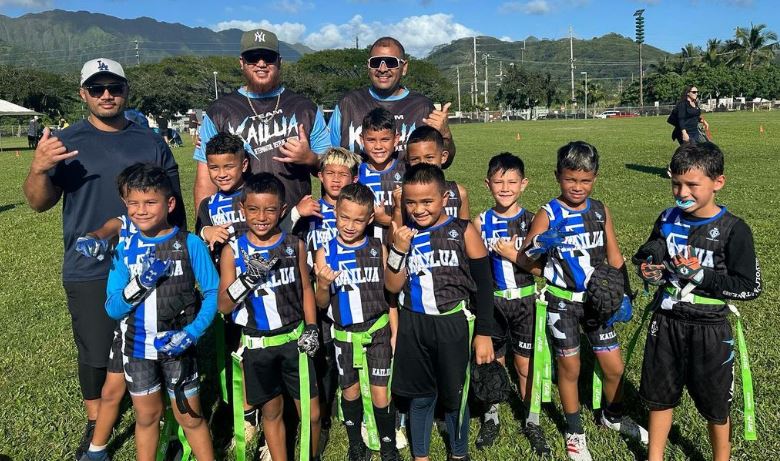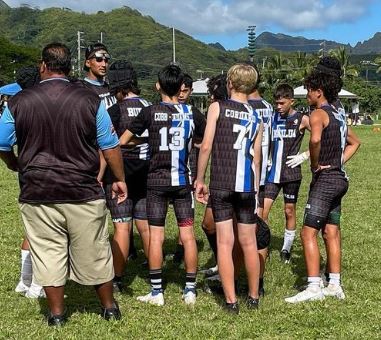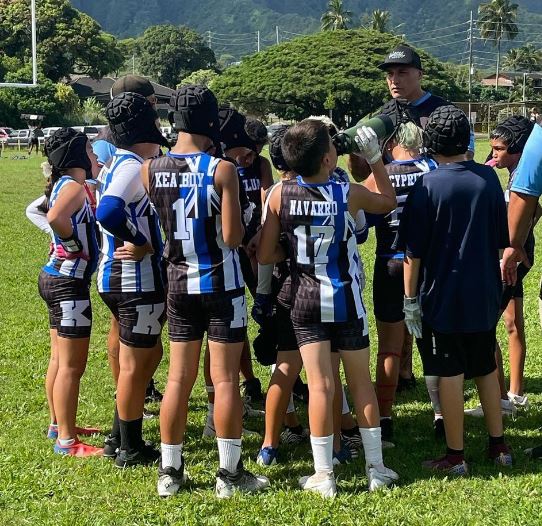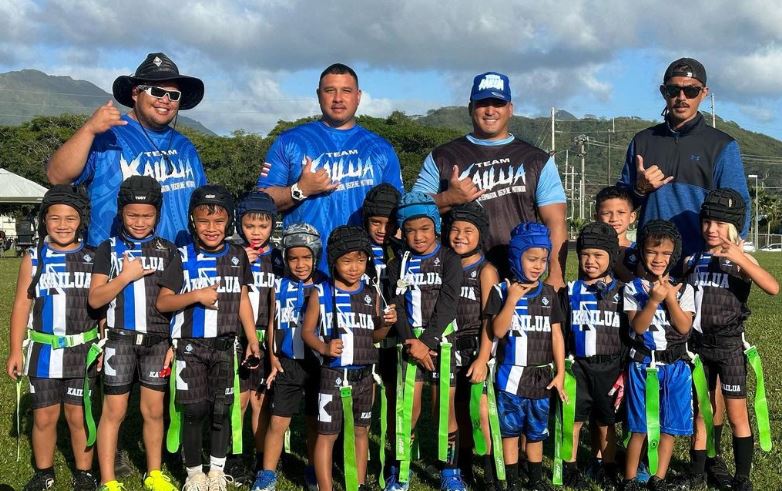 Thank you for your interest in our 2023 Summer Flag Football Program. We are excited to have another great season. Please see below for important information on the upcoming season and how to register. Kailua Youth Sports has partnered with XLSports808 to bring another great season to our participants.  If you have any questions, please feel free to contact us at [email protected]. More information coming soon.
2023 Summer Season Information:
Ages: 3 - 6 years old (Age as of January 1, 2023)
Season Dates: July 23 - September 10
Practices: July 10, 2023 Kailua Beach Park between 5-630pm (Coaches will advise final practice schedule)
Games: Sundays at Ala Pu'umalu (Salt Lake) or Kahalu'u Regional Park (Kaneohe) (Schedule for games to be released weekly)

Registration Fee: 

 (includes league registration cost, uniform TOP & association admin fee) 

New Participants:

EARLY BIRD!! $145.00 due by June 16, 2023
$155.00 due by July 10th, 2023 (additional $20 p/month thereafter)

Returning Participants (from Winter 2023, Spring 2023)

EARLY BIRD!! $120.00 due by June 16, 2023
$130.00 due by July 10th, 2023 (additional $20 p/month thereafter)

Sibling Discount: $10.00 will be Automatically applied WITH A REGISTERED FULLY PAID PARTICIPANT.  (no discounts can be applied in addition to this.  Applicable for up to TWO (2) siblings)
Fundraising opportunity available with deposit of $75.00.  Contact us for more information
Additional Mandatory Purchase: (needed by first game)

Softshell Helmet - We have a limited amount in stock but you can also purchase on Amazon
Mouth Guard - no strap, NO CLEAR COLOR
Black or Blue Shorts - NO POCKETS

Double Roster Option:  If you are double rostering on TWO teams (different divisions or different programs i.e. 6U and 8U OR flag and 7v7) additional fees will apply.)
Available Divisions: (Older ages may inquire)
Participant is eligible for the division of the age he/she will be as of January 1, 2023. No team is guaranteed to form. Limited slots available per team.
No refunds once registration is paid or uniform is purchased.  
Documents Needed:
Paperwork can be emailed back to us or contact us for a drop off point.
All Participants: 2023 Participant Contract (if you didn't register online)
Submit all below information HERE

Copy of Birth Certificate (Original Birth certificate will need to be shown at first day of practice)

Previous Season Participants: If we already have your Birth Certificate and Medical Insurance Card on file, please submit just the online registration and uniform information.