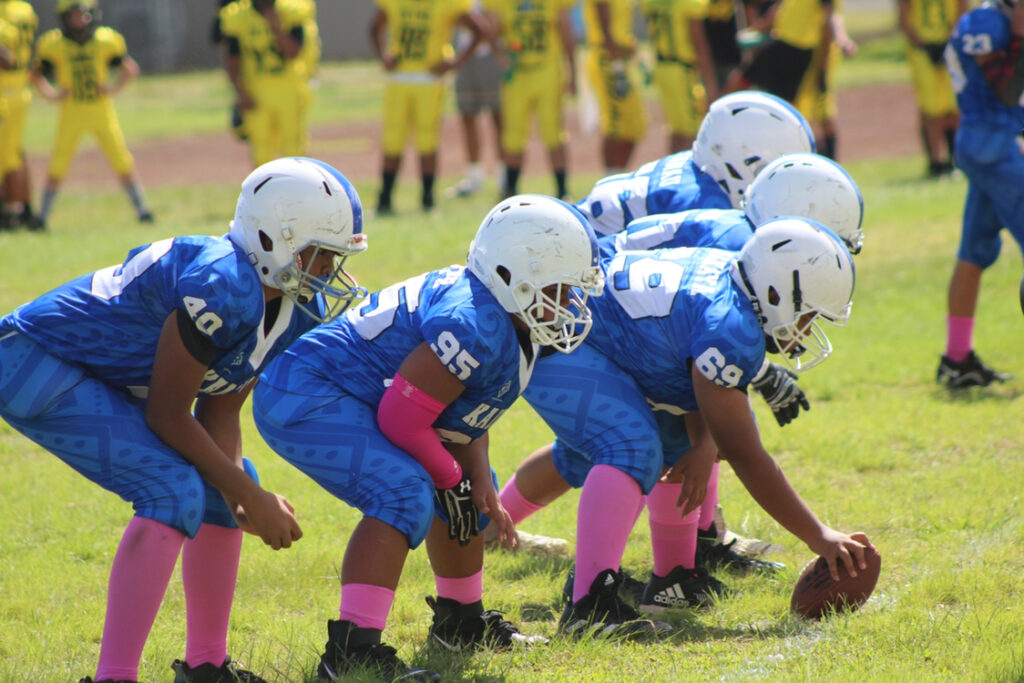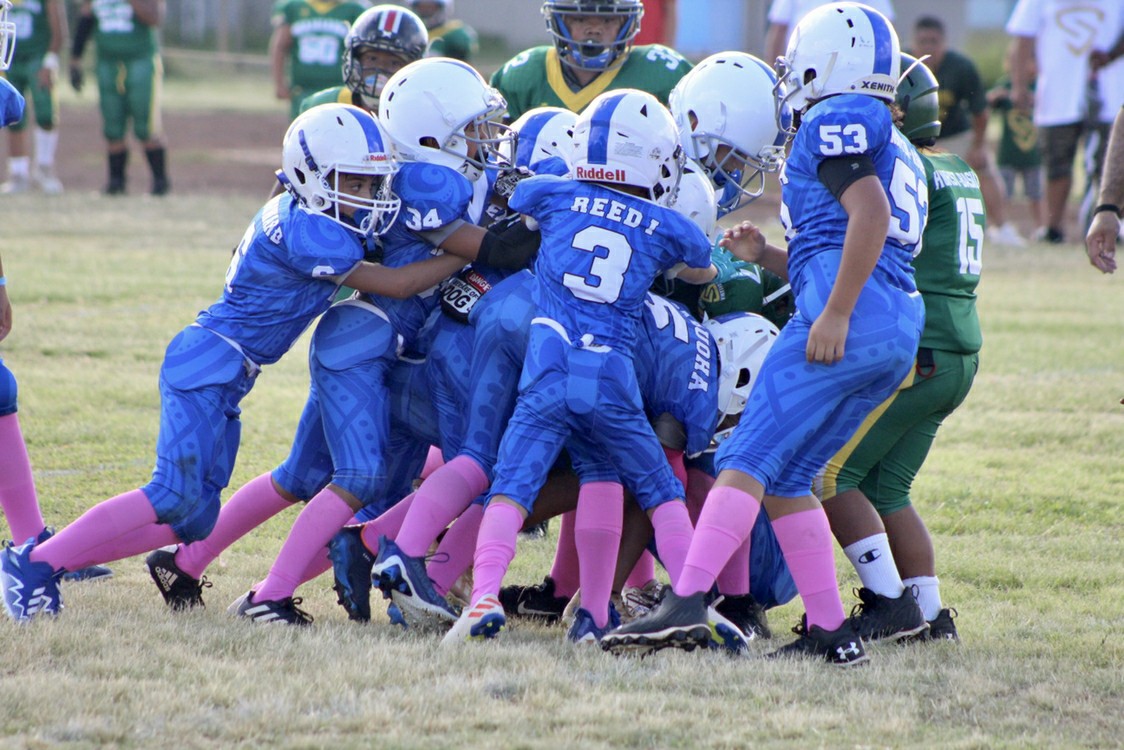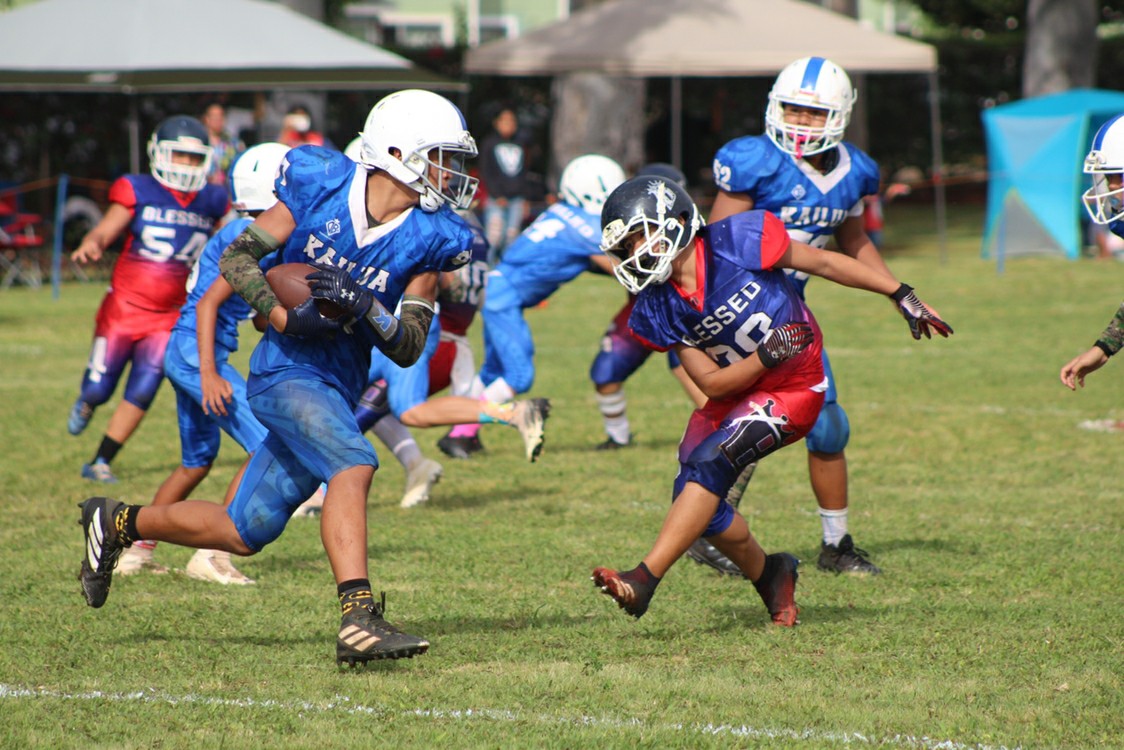 Thank you for your interest in our 2023 Fall Tackle Program.  Please see below for important information on the upcoming season and how to register. All registrations are first come first served. If you have any questions, please feel free to contact us at [email protected].
In-Person Registration:  - More dates to come - Kailua District Park Pavilion 430pm - 6pm
Tuesday, April 11, 2023
Tuesday, May 2, 2023
Tuesday, May 23, 2023
Tackle Season Information: (Division is based on age as of July 31, 2023)
Ages: 8 - 14 yrs old
Season Dates: TBD - November 30, 2023 (Dates may change without notice)
Practices: 4 to 5 days a week at Kailua District Park
Games: Saturdays or Sundays
Early Registration Fee: $250.00 (til June 30, 2023, fee to increase $20 each month thereafter)
Payment Options: (Cash, Money Order, Cashier's Check. NO CHECKS. Credit Card transactions are available but subject to transaction fee.)
Additional Mandatory Purchase: (needed by August 1, 2023  Some items can be ordered at our fitting)

Helmet - White helmet.
Shoulder Pads
Practice Jersey
Practice Pants
Mouthpiece

Once registration is complete, please download the GROUPME app.  All team correspondence will be done through the app.
Available Divisions: 
Division is based on age as of July 31, 2023.  No division is guaranteed.  Should the minimum amount of players or coaching staff not be reached, we will be forced to close the team. If the division you are interested in is not available please inquire by email. 
Unlimited Divisions (All divisions are currently looking for coaches)
No refunds once registration is paid.
Documents Needed to register:
Paperwork can be submitted at the link "Submit Documents" above or turned in in person at one of the above In Person registration dates
2023 Medical/Physical Form ** (Must be dated after January 1, 2023 and Needed by August 1)
Copy of Birth Certificate (Original Birth certificate will need to be shown on certification day)
Copy of Medical Insurance Card (Military, just show Military ID at registration.  DO NOT SEND in email or make copy)
Certification Day: (Date TBD) - 2 forms of ID for participant.  Options are:

ORIGINAL Birth Certificate - Mandatory
ORIGINAL Medical Card - Must have participant name and birthdate AND
School ID (There may be an additional document due to possibility of some participants not having School ID.  TBA)

Jersey number request will be signed up for on day of sizing.  Date TBD